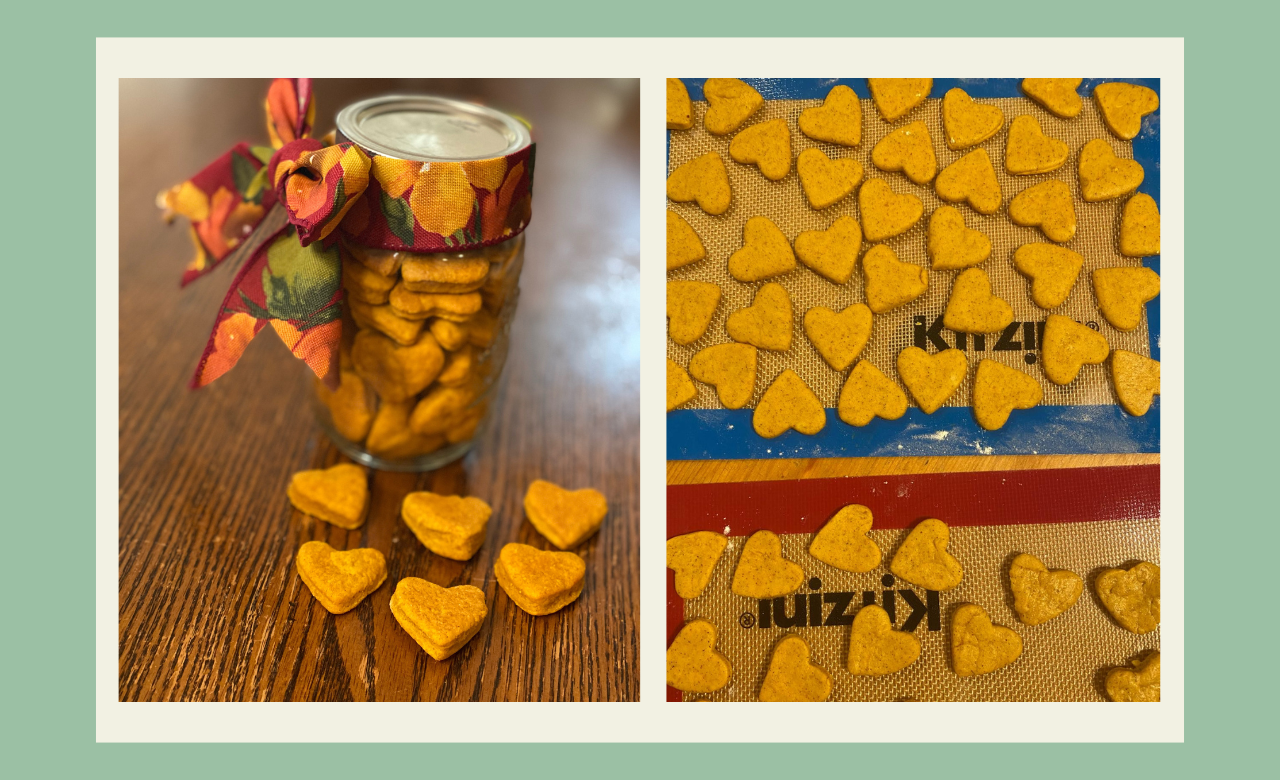 Some of us tend to get indulgent with our dogs during thanksgiving, but it doesn't mean that we need to feed them with human food such as turkey and other foods in the menu. There are a lot of alternative foods that we can give to them, so they don't feel left out during this holiday season.
If you really want to treat your dog, these pumpkin treats will surely be their favorite and definitely healthy food for their tummy!
1 1/4 cups flour

1 TSP cinnamon

1/2 TSP ginger

2 TSP baking soda

1/4 cup melted coconut oil

1/2 cup pumpkin

2 TBSP water
Mix flour, cinnamon, ginger, and baking soda in a bowl.
Fold in melted coconut oil, pumpkin, and water.
Mix until you cannot see flour swirls.
Add slightly more flour or water to mold it into a nice ball.
Roll out on a well-floured cookie sheet or parchment.
Bake at 350 for 25 minutes. (10 mins- soft treats, 25 mins-crisp treats)
Cut into bite-sized pieces.
Enjoy!