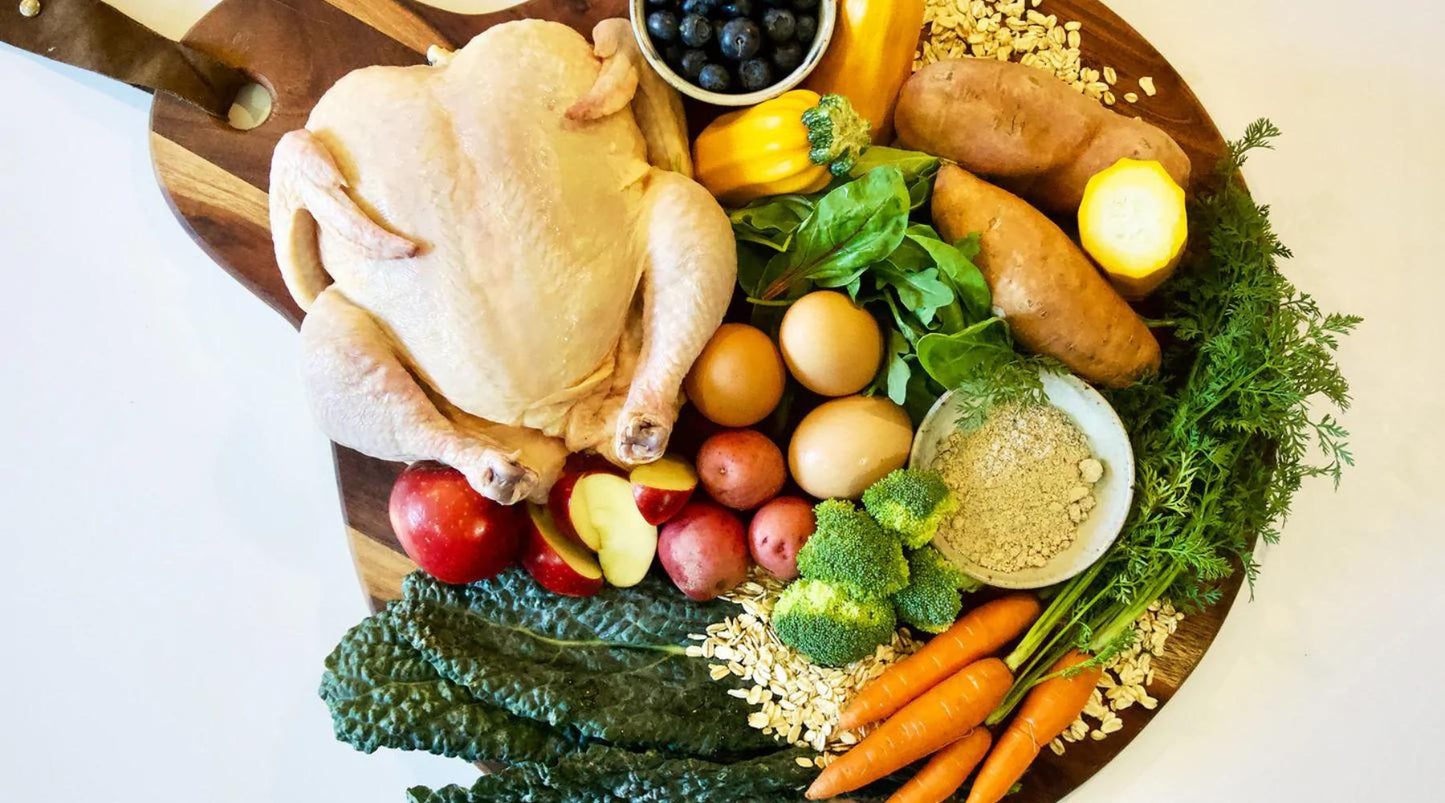 Of Hypoallergenic Dogs and Hypoallergenic Foods The Myth of "Hypoallergenic"
Is there really such a thing as a hypoallergenic dog? At the risk of labradoodle and Goldendoodle stock dropping, I will say that there is no true hypoallergenic dog.
So, what does it mean when we say a dog is hypoallergenic? The term is somewhat of a misnomer as dogs like poodles or mixes of these breeds are thought of as hypoallergenic when all they actually do is shed less hair. But for people that are allergic to dogs, hair is only part of the problem. Proteins in canine skin cells that are part of their dander as well as the proteins found in the saliva that end up on their skin and hair when they groom themselves also can cause a reaction.
And just as there is no true hypoallergenic dog, there is no true hypoallergenic dog food or treat either. Yes, dogs like humans can have allergies too. This means that a food one dog reacts to will be fine for another. So, the option is to either look for novel ingredients that a dog has never been exposed to in order to boost its immunity or create a diet that is so basic it is impossible to react to it. 
Pet food companies have all responded to the need to provide "hypoallergenic diets" for your pets by creating what is known as hydrolyzed protein diets.  These diets are created from complex proteins that are broken down in a chemical or heat process. When these amino acids combine, they create complex proteins that make them unique to whatever plant or animal species they come from, and that is when we have an allergy. Take for example celiac disease, which causes a serious reaction to the plant protein gluten.   
One hydrolyzed protein diet on the market is called Ultamino and is made by Royal Canin. The ingredient list includes in order of inclusion: corn starch, hydrolyzed poultry-by-products, aggregate coconut oil, vegetable oil, potassium phosphate, natural flavors, powdered cellulose, calcium carbonate, vitamins and minerals to create a balanced diet. One might wonder what hydrolyzed poultry-by-products are. Basically, they take chicken feathers and break them down with a chemical and heat process to less complex proteins so your pet would not technically react to them, even if they have a chicken allergy. The product has been extensively researched and many dogs with food sensitivities have responded to it favorably.  And let's face it, if your dog's quality of life is compromised by constant itching and digestive issues it might be worth a try. 
Talk to your vet about a novel protein diet. A novel protein is something that your pet has not been exposed to and hasn't had the chance to develop an allergy to. This is definitely something to consider when you are facing feeding corn starch and vegetable oil long term, which are not necessarily healthy ingredients and could potentially promote inflammation. A recent study in the Journal of Veterinary Medical Science revealed that these hydrolyzed protein diets can still cause food reactions in dogs that have allergies.  
When your dog has food allergies or is on a very restricted diet it is hard to find treats to feed. You can use very basic treats such as dehydrated apples or sweet potatoes. The more basic you can get without additives and numerous ingredients, the better off you'll be. Here are two basic recipes for dog treats that your hypoallergenic pup is guaranteed to love. You can even make them crunchier or softer depending on your pet's tastes. 
For more recipes including recipes for healthy homemade meals, bone broth and treats designed by holistic veterinarian Dr. Dody Tyneway, go to www.holisticvetblend.com.  Sign up for our blog and to be notified when the recipe book Holistic Vet Blend: Every Pet Deserves a Homemade Meal is released.  
"Hypoallergenic" gluten free dog Treats you might even like!
Winter squash, cinnamon and banana squares 
½ cup coconut flour
¼ cup ground flax seed
1 Tablespoon coconut oil
1 jar banana baby food
1 jar butternut squash baby food
Optional ¼ tsp cinnamon 
Step 1:  Preheat oven to 350 degrees F.
Step 2:  Mix ingredients in a medium bowl and knead into a ball.  
Step 2:  Roll out to ¼ inch or desired thickness on parchment or a cookie sheet.
Step 3:  Use a pizza cutter and cut to desired treat size.  
Step 4:  Bake 350 degrees for 20 minutes (3-5 minutes longer if you desire a crispier treat).
Step 5: Remove from the oven and cool.  Break into individual treats.  
Winter squash and turkey squares
These have a protein in them so technically not "hypoallergenic" but not a problem if there is no sensitivity to turkey.  These are for dogs that like a meaty taste.
1 cup Trader Joe's gluten free flour
4 ounce jar of winter squash baby food
2.5 ounce jar of turkey baby food
1 TBSP coconut oil
Step 1:  Preheat oven to 350 degrees.
Step 2:  Mix ingredients in a bowl and create a dough ball. 
Step 3:  Roll out on a parchment paper or a floured cookie sheet. 
Step 4:  Use a pizza cutter to cut to desired treat size.  
Step 5:  Bake at 350 degrees for 20 minutes (3-5 minutes longer if you desire a thicker or crispier treat)
Step 6:  Remove from the oven and cool.  Break into individual treats.  
Hydrolyzed diets may stimulate food-reactive lymphocytes in dogs.
J Vet Med Sci Februry 2020;82(2):177-183.  Kenischi Masuda, Atsushi Sato, Atshusi Tanaka, Akido Kumagai