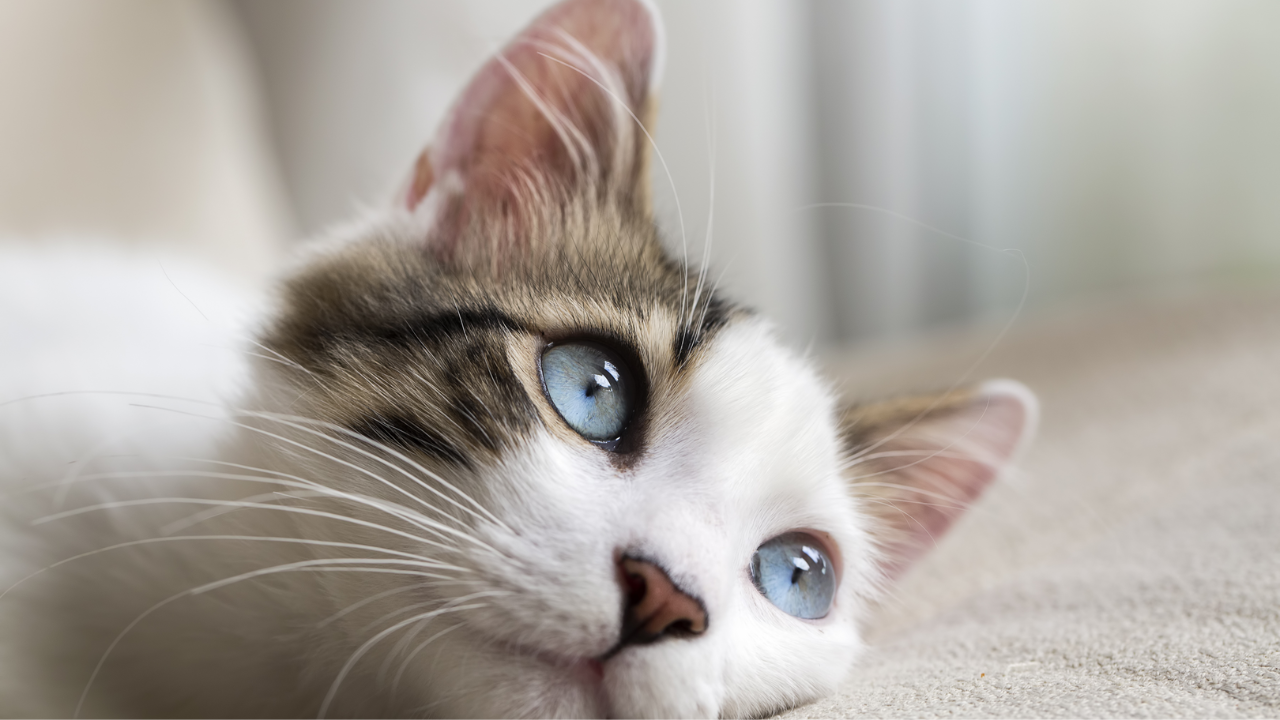 Is Your Cat In Pain? A Cat Owner's Guide to Natural and Prescription Pain Medications
In this blog post, I'll share my experiences and knowledge on how to help your cat be as comfortable as possible and offer both Western medicine and natural therapies that are the least invasive possible. We'll consider the various options, along with their pros and cons, to help you make an informed decision.
Laser Therapy
Laser therapy uses light energy to stimulate cells and promote healing. It's non-invasive and can reduce inflammation and pain and promote healing of injuries. Most importantly, cats that do not tolerate being handled will generally accept laser therapy. I've seen cats with arthritis become more agile after several sessions. However, it requires multiple visits to the vet, which some cats may find stressful. Unfortunately, there are many models for sale on the internet that are not very effective. If a laser is not at least a Class III or Class IV it will not likely penetrate very deeply.
Acupuncture
Acupuncture involves inserting thin needles at specific points in the body. It's known to stimulate endorphin release (natural painkillers) and improve blood flow. Cats tolerate acupuncture treatments surprisingly well. I've seen the most success when laser therapy is applied with acupuncture.
Magnetic Therapy
Pulse signal magnetic therapy, also known as Pulsed Electromagnetic Field (PEMF) therapy, is a revolutionary approach in veterinary medicine that's designed to support the health and wellness of our pets.
Here's how it works: PEMF therapy uses electromagnetic waves at various frequencies to stimulate and encourage your pet's natural recovery process. These pulses can help reduce inflammation, increase cellular function, and promote healing.
The Assisi Vet Loop and Pet Lounge are two options you can try. The lounge incorporates pulse signal magnetic therapy into a comfortable, relaxing bed where your pet can rest and recover. Assisi Animal Health also has a magnetic loop that can be easily placed over a painful area.
These are components that help create a healthy joint fluid environment.
Fish oil is important for its natural anti-inflammatory effects.
CBD is a compound found in cannabis plants, but unlike its cousin THC (tetrahydrocannabinol), it doesn't produce a 'high'. Instead, CBD interacts with the endocannabinoid system—a complex cell-signaling system that plays a role in regulating sleep, mood, appetite, inflammation, and pain.
While research on CBD use in cats and other pets is still in its nascent stages, several studies have shown promising results. A study published in Research in Veterinary Science highlighted the recent advances in the use of CBD for managing anxiety, pain, and inflammation in companion animals, including cats (1).
Another study explored the safety and tolerability of CBD in cats, which is crucial considering the sensitivity of felines to many substances. The study noted that in dogs with osteoarthritis, CBD has been shown to reduce pain, suggesting potential similar benefits in cats (2).
A pilot study focusing on naturally occurring osteoarthritis-associated pain in dogs hinted at the potential effectiveness of CBD in managing similar conditions in cats (3).
Golden Paste is an option.
Homeopathics such as T-Relief Arthritis (formerly Zeel) are easy to administer to cats. Simply crush the homeopathic between two spoons and apply it to the gums.
I have seen some cats improve on Microlactin and have heard positive reports about cats actually enjoying it as a treat which is a plus!
Massage and Acupressure
Massage can relieve muscle tension and improve circulation. I often massage my cat at home, focusing on sore spots. But if your cat is experiencing other signs of pain or has a specific issue, consider a professional pet masseuse.
Western Medical Treatments
Nonsteroidal anti-inflammatory drugs (NSAIDs) can effectively reduce pain and inflammation. However, they can cause side effects like kidney or liver damage, so regular blood tests are necessary to monitor organ function.
NSAIDs can be very helpful in situations where they are needed for acute flares in cats with arthritis pain. You can use them as needed instead of every single day. A study showed that Meloxidyl given at a low dose did not affect the kidneys adversely.
Gabapentin is often used for chronic pain in cats. It's very safe but can cause drowsiness which usually can be addressed by an adjustment of the dose.
Solensia is a newer drug specifically designed for managing arthritis pain in cats. It's given once monthly, which can be easier for many pet parents.
Polysulfated glycosaminoglycan (PSGAG) is a protein that when given lines and lubricates joints and helps keep cartilage healthy.
Herbal Support for Cats on Anti-inflammatories
A holistic veterinarian trained in herbal medicine can tailor a veterinary care plan for your cat. Herbs such as milk thistle are helpful when given to cats that are given anti-inflammatories as they are protective of the liver.
Special Consideration for Cats
Cats can become quite challenging to manage when it comes to medication and supplements. It is the rare cat that takes a pill cooperatively. More often, medicating a cat regularly tends to lead to a host of problems. You may succeed once, but they seem to know all your tricks! For these cats, you can ask your veterinarian if there is a transdermal option. This is a way of medicating them by putting a formulation of the medication in cream on their ear flap.
Solensia and Adequan are both ways to give medication by injection. Solensia is given monthly and has been a game-changer for many cats in pain. This obviously bypasses the need to give oral medications. Adequan is also an injectable that is given more frequently when you start and decreases in frequency after a month. Most veterinarians are willing to teach you how to give Adequan injections.
Making the Right Choice
Every cat is unique. Choosing a pain management strategy for your cat involves considering their specific needs, the severity of their pain, and their response to different treatments. It can often involve a combination of natural and Western therapies.
Is your cat in pain? Check out this blog post: Recognizing Signs of Pain in Dogs and Cats
References
"Cannabidiol-based natural health products for companion animals: Recent advances in the management of anxiety, pain, and inflammation" - Research in Veterinary Science
"Safety and tolerability of escalating cannabinoid doses in healthy cats" - Journal of Feline Medicine and Surgery
"Evaluation of the effect of cannabidiol on naturally occurring osteoarthritis-associated pain: a pilot study in dogs" - Journal of the American Animal Hospital Association