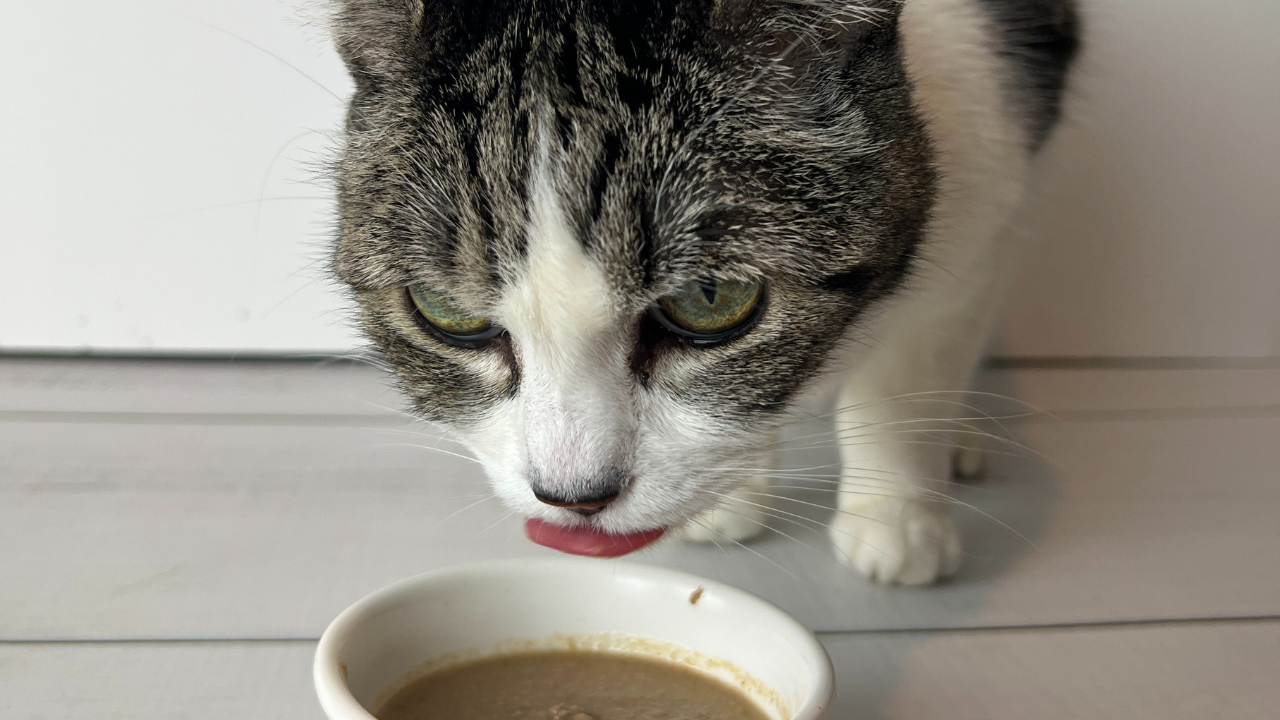 Homemade Cat Food Recipes - Vet Approved
This easy homemade turkey and pumpkin pate' cat food recipe makes 5-6 days of food for the average cat. It costs the same or less than many commercial and premium cat foods out there that are laden with by-products, chemicals, and ingredients that are unfit for human consumption.
Ingredients:
1 pound of any ground meat
2 tbsp of coconut oil
1 cup of water or bone broth
Holistic Vet Blend Premix
1-2 eggs
Omega-3 source: Choose from any of these (sardines in water, mackerel, salmon or HVB Icelandic Omega -3 fish oil)
Optional: 2-4 TBSP to any one of these
Pumpkin
Greens (kale, spinach, parsley)
Carrots
Squash
Procedure:
1. Add coconut oil
2. Brown 1 pound of turkey for 6-8 minutes
3. Then, mix 2 eggs (optional)
4. Pour 1 cup of water/broth (no salt, onions or garlic)
5. Add 2-4 tbsp pumpkin (optional)
6. Add 2-4 tbsp of HVB Feline premix
7. Mix it with 1/2 HVB Icelandic Omega -3 fish oil
8. Use a mixer to mix all ingredients
9. Enjoy!